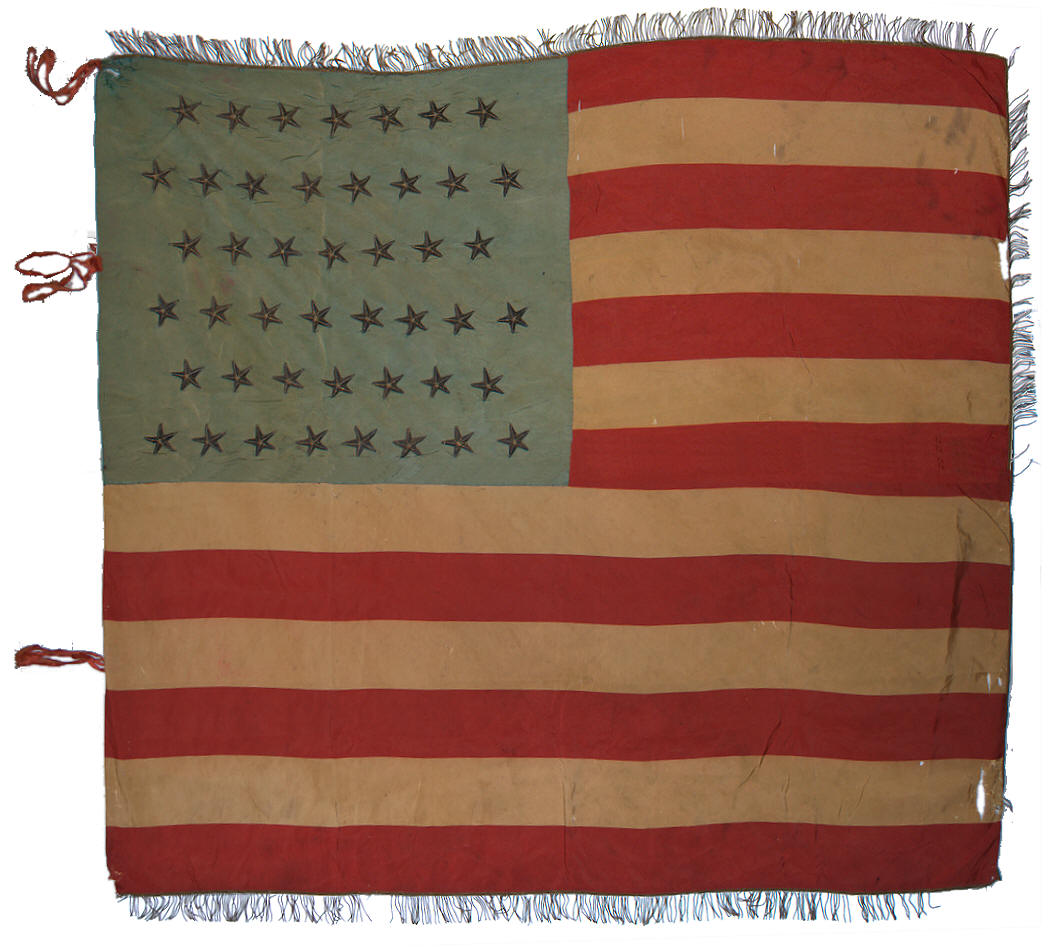 Regimental Battle Flags are exceptionally rare, and their unique construction makes them readily recognizable, regardless of the era of the flag. Regimental flags from the Civil War, Spanish American War, World War I, World War II, and even later conflicts, are characterized by their large, nearly square proportions. Other characteristics, such as the presence of fringe, construction from expensive materials such as silk and sometimes the presence of ties along the hoist, are all attributes which point to a military grade battle flag, rather than a flag made for common commercial use. This flag has all of those attributes, and thus I'm confident that it was in fact made for military use, most likely as a Regimental Color for a regiment of the period of 1896-1908, which spans the Spanish American War.
The flag has one of the most spectacular and unique star cantons I have ever encountered on a flag, The raised embroidered stars are constructed of a formed inner core and metallic threads that today are nearly blue in color. The bullion fringe around the border of the flag is now dark, but with golden coloration. Although I'm uncertain of the precise composition of the metals, the materials most likely consist in large part of silver, and possibly a small amount of gold, though its bluish coloration is unusual. The flag features 45 stars on each side, and the stars themselves are remarkably heavy and thick.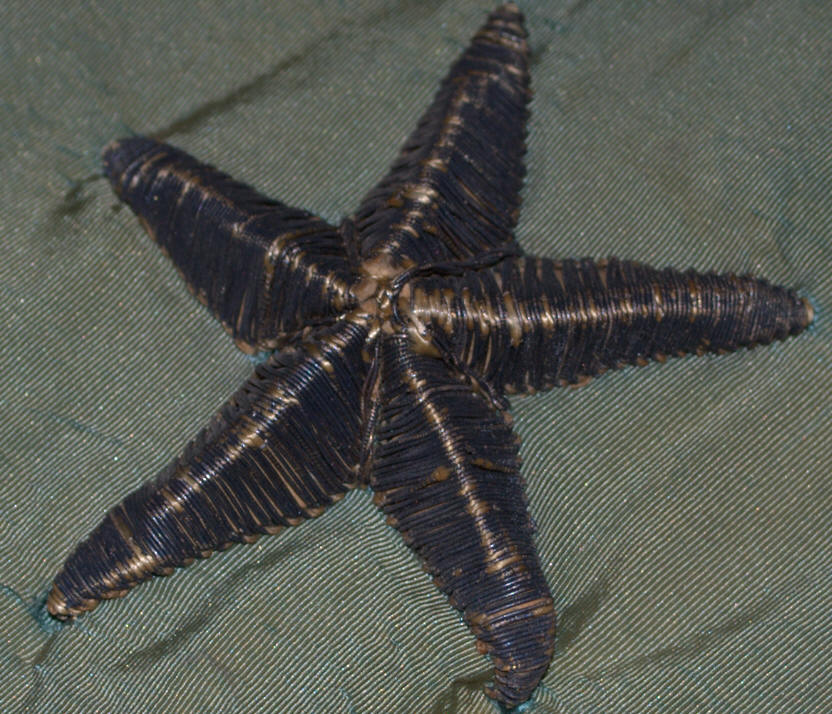 The silk of the flag has survived in excellent condition compared to other silk flags of the period. There is minimal splitting, but in general it's apparent the flag was well kept and generally undisturbed over the past 100 years. The fly end of the flag shows signs of wear, indicating that the flag was flown, with the bottom right corner of the flag missing most of its bullion fringe. The blue of the canton has faded to a beautiful gray-green-blue color, which enhances the unique color of the stars and is striking next to the ruby red and beige stripes. Although two of the ties along the hoist are missing, three are present, and a small tab of red, white and blue silk is present where one of the ties used to be, indicating that perhaps the original ties of the flag were red white and blue, and were then later replaced by the current ties. Repairs where the ties attach to the flag are evident, evidence of the care taken by those who carried it in the field.